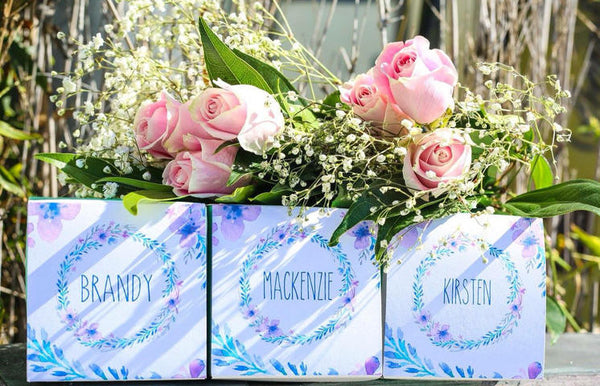 Fun, Creative and Interactive Cards
Send your bridesmaid, maid of honor or bridal party a beautifully hand designed and personalized proposal gift they've never seen before!
You literally get to POP the question, because she can't see the special note inside from you until she pops balloon. She will be showered with confetti and love as you ask her to be part of your big day in a way she'll never forget!
Poppable Party Decorations
---
Faves & Raves
This was the mot perfect unique way of asking my best friend to be my matron of honor! Definitely created the perfect memory!

5 out of 5 stars

Jennifer F
Super cute and great to have delivered to a maid of honor that lives far away!

5 out of 5 stars

Krissy F
Such a cute idea! Used this to ask my sister to be my MoH. She LOVED the glitter and the creativity.

5 out of 5 stars

Kayla K